NYSCA-A.R.T./NEW YORK CREATIVE OPPORTUNITY FUND 
(A Statewide Theatre Regrant Program)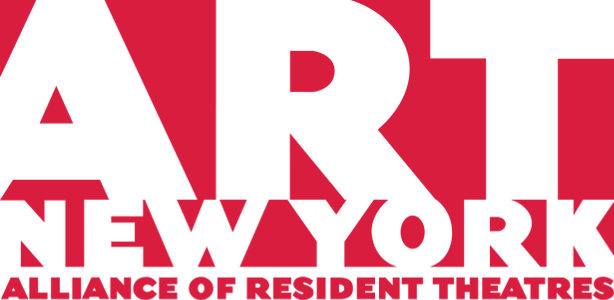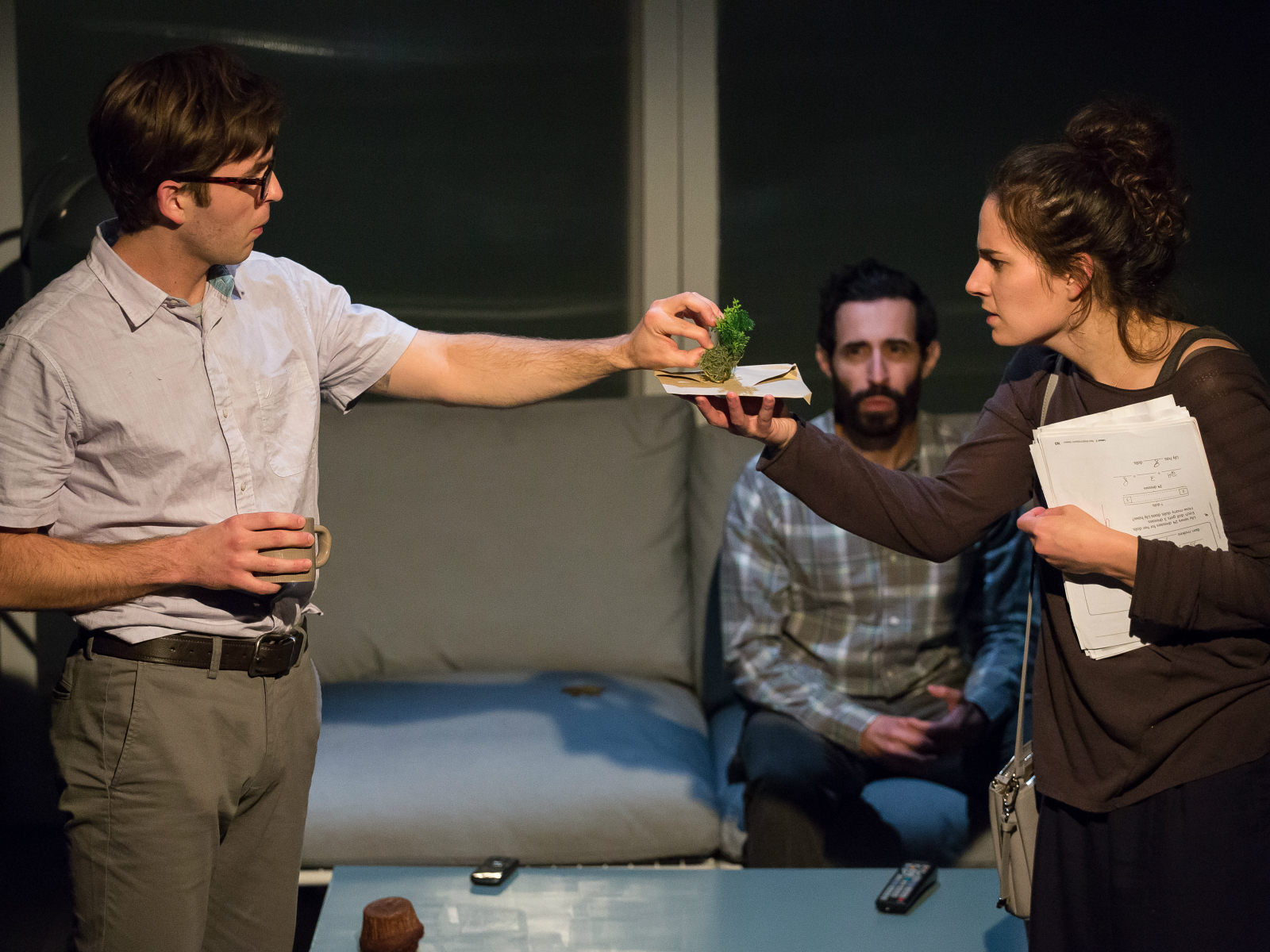 2017 Creative Opportunity Fund Grantee Lesser America's In A Word. Laura Ramadei, Justin Mark, and Jose Joaquin Perez. Photo by Hunter Canning.
Overview
The NYSCA-A.R.T./New York Creative Opportunity Fund (A Statewide Theatre Regrant Program), now in its second year, is a regrant program that provides two opportunities for funding support: either organizational growth or the development of new work for the professional theatre in New York State. This grant addresses small theatres with budgets of $500,000 or under, and organizations that have limited administrative capacity. A.R.T./New York regrants NYSCA funds, and all applicants and grantees interact with A.R.T./New York as their grant maker.
The goals of this grant are to provide a grant funding opportunity with a simple application process accessible to small organizations; offer and/or increase funding to theatre groups, and certain individual artists and unincorporated entities that would not otherwise apply to NYSCA; help organizations to grow institutionally as they prepare to apply directly to NYSCA; support high quality, professional theatre that advances the field; and create opportunities for participation in the arts, particularly for historically underserved populations and communities in New York State. 
NYSCA and A.R.T./New York, for the purposes of this regrant, define a professional theatre company in the following ways:
Must have self-produced for a minimum of two seasons. A season is defined as producing at least one production running a minimum of three (3) performances over the course of a year OR a series of readings/development activities open to the public;

Have performances open to the general public;

Must pay artists; and

Must not charge fees to artists (including but not limited to playwrights, actors, designers, and directors) to participate in theatrical productions of the organization.  Organizations may charge fees only for legitimate classes and training programs and only if they are clearly distinct from theatre productions.
Projects that are undertaken by individual artists or unincorporated entities must be able to demonstrate a history of self-producing work for the general public, with plans to show work for the public in the grant period, must pay artists and may not charge artists fees to participate in the work (though artists who teach separately are welcome to apply). Individual artists and independent producers are strongly encouraged to apply in the Opportunity to Create category. 
 

Awards for The NYSCA-A.R.T./New York Creative Opportunity Fund (A Statewide Theatre Regrant Program)  range from $2,000, to $6,000. Grants are made in two categories:

OPPORTUNITY TO CREATE (OTC) funding supports the development or presentation of high quality professional theatre, with a focus on work that expands the form and addresses new or underserved audiences using unique, clearly-defined, strategies;
OPPORTUNITY TO GROW (OTG) funding supports a strategic growth initiative that will help to stabilize the administration of an organization, allow the organization to address a challenge or to grow and professionalize.

Applicants may apply to ONE category each fiscal year.
Grant funding decisions will be made in February 2018, for a grant year of January-December 2018.
Please note: Applicants may only apply for one form of NYSCA funding in a grant year. Review our eligibility guidelines for a list of other NYSCA regrants that you may not apply for if applying for the Creative Opportunity Fund. 
Please keep in mind that NYSCA will open its FY2019 application process in early spring, 2018. 
APPLICATION DEADLINE
The application for the 2018 NYSCA-A.R.T./New York Creative Opportunity Fund opened on Monday, November 20, 2017 and close Monday, January 8, 2018 at 5:00pm.
NARRATIVE ASSISTANCE
Applicants who wish to receive comments on a draft of their narrative before submitting their application may send a draft to the A.R.T./New York Programs team. Drafts must be sent by December 20, 2017 to ensure feedback in a timely manner. Please review the guidelines for this process in our Grant Guidelines.
GRANT INFORMATION SESSIONS
These info sessions, held in our Manhattan office, upstate, and online, will be hosted by A.R.T./New York programs staff who will walk applicants through the application and guidelines. Applicants are welcome to bring questions, and are strongly encouraged to read the application and guidelines before coming to the session.
December 7, 2017, 5:30pm - ArtsWestchester, White Plains, NY » (RSVP info to come)
December 12, 2017, 5:00pm - A.R.T./New York Office, Manhattan »
December 18, 2017, 1:00pm - Facebook Live »
Please check back for possible additional info sessions online and upstate.
You must review all guidelines and eligibility before applying. Application downloads and a PDF preview of the digital application are also available.


 
The application will close Monday, January 8, 2018 at 5:00pm.
For more information about this program, please contact Corinne Woods, Programs Coordinator, at cwoods@art-newyork.org or (212) 244-6667 ext. 241.
FOR CURRENT GRANTEES:

Grant crediting guidelines and language »

FY17 NYSCA-A.R.T/New York Creative Opportunity Fund Grant Reporting...

(Remember: you must be logged in as your organization to complete the form)
2017 NYSCA-A.R.T./NEW YORK CREATIVE OPPORTUNITY FUND RECIPIENTS
Opportunity To Create
Hip to Hip Theatre Company 
Hudson Valley Center for Contemporary Arts 
Kyoung's Pacific Beat 
Lesser America 
The Movement Theatre Company 
New Phoenix Theatre on the Park 
Paramount Hudson Valley Arts 
Quick Silver Theater Company 
Steps Theatre 
Theatre 167 
Untitled Theater Company No. 61

Opportunity To Grow
Broken Box Mime Theater 
Caborca
Jewish Repertory Theatre of Western New York 
Little Lord 
Prospect Theater Company 
Restless Productions NYC 
Shake on the Lake, Inc. 
Sheas 710 Main Theatre
Theater Breaking Through Barriers Corp.
This program is made possible by the New York State Council on the Arts with the support of Governor Andrew M. Cuomo and the New York State Legislature.